7 Devonport Road,
Shepherds Bush
A rescue mission to save a deralict Victorian villa
near collapse in heart of Shepherds Bush.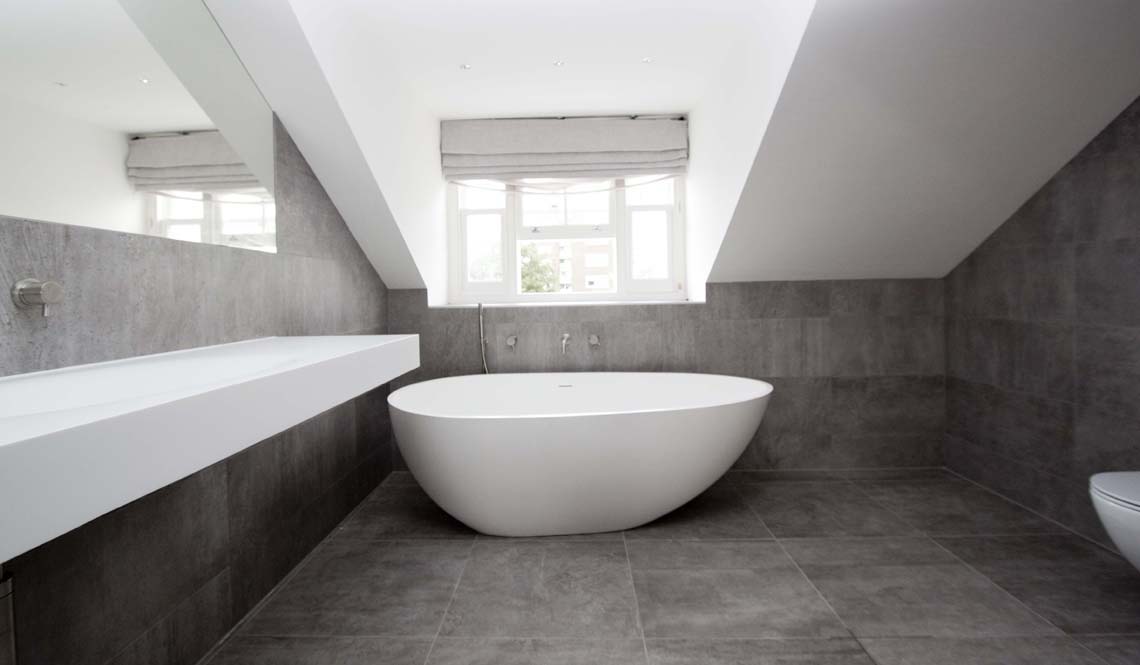 Stark white cast stone bath and basin slab set in contrasting stone tiles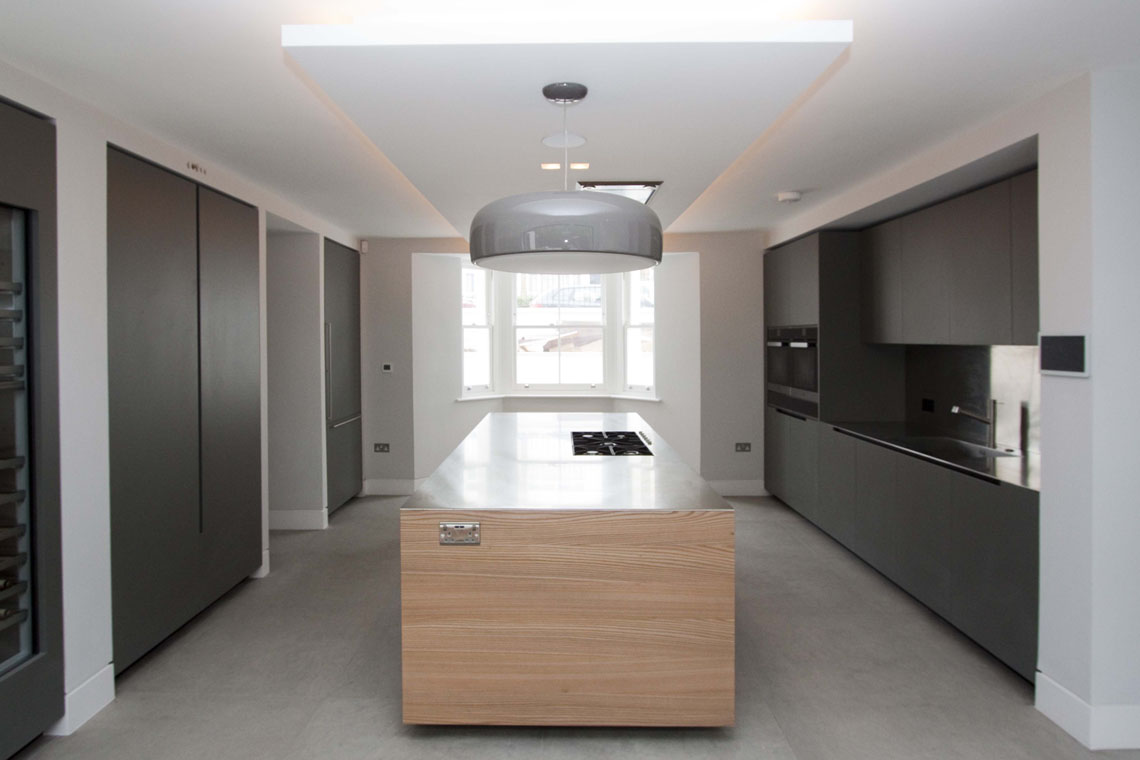 The kitchen island is formed from one single sheet of stainless steel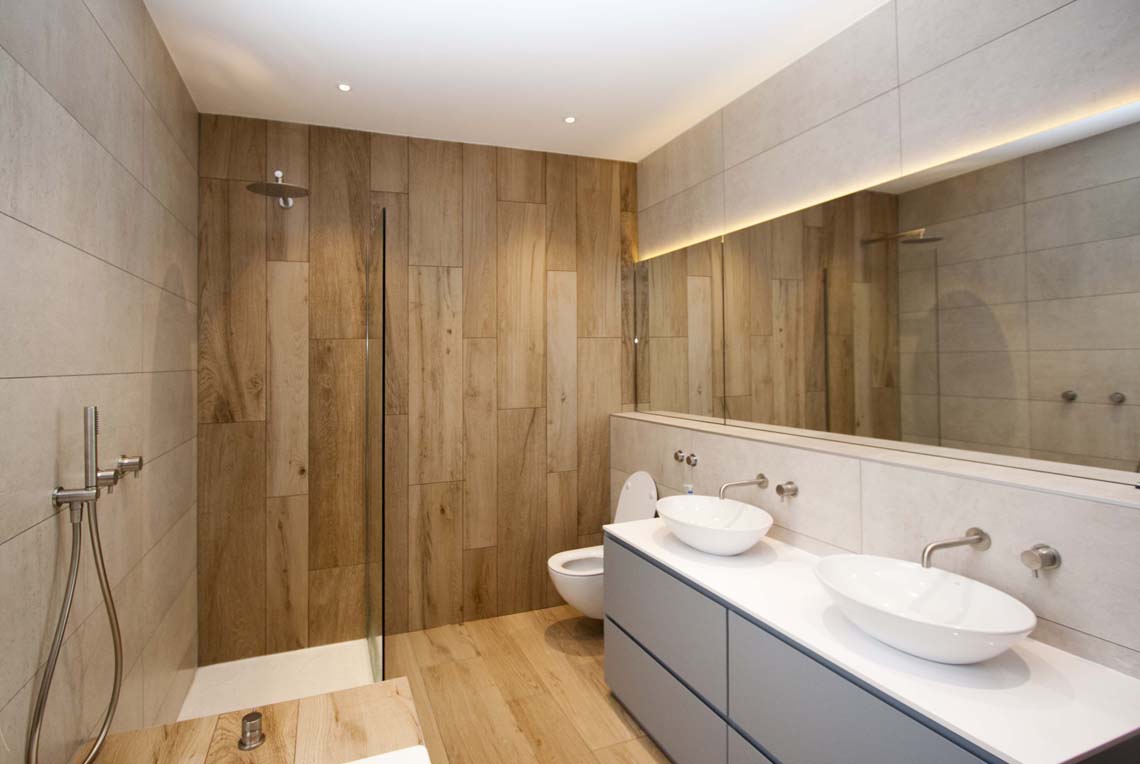 The family bathroom is styled in ceramic timber planks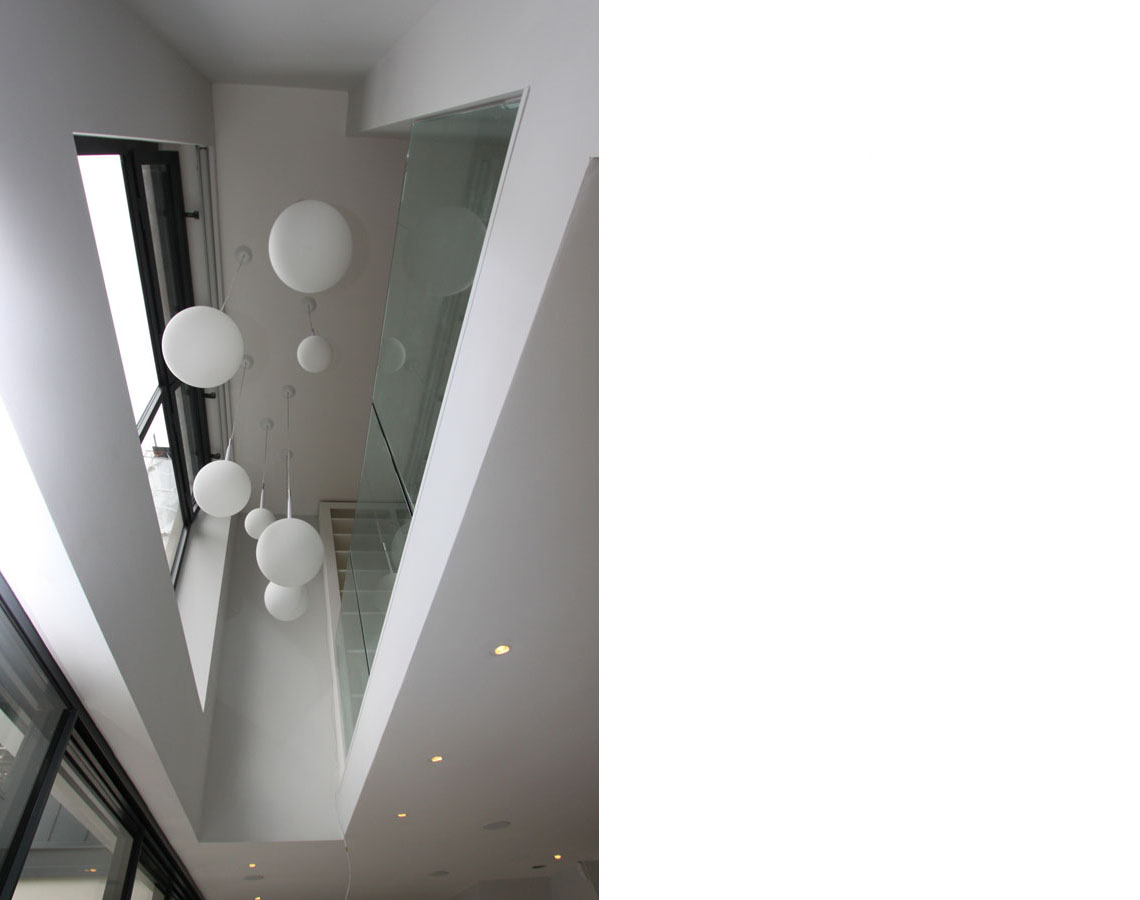 Glass globes float in the double height space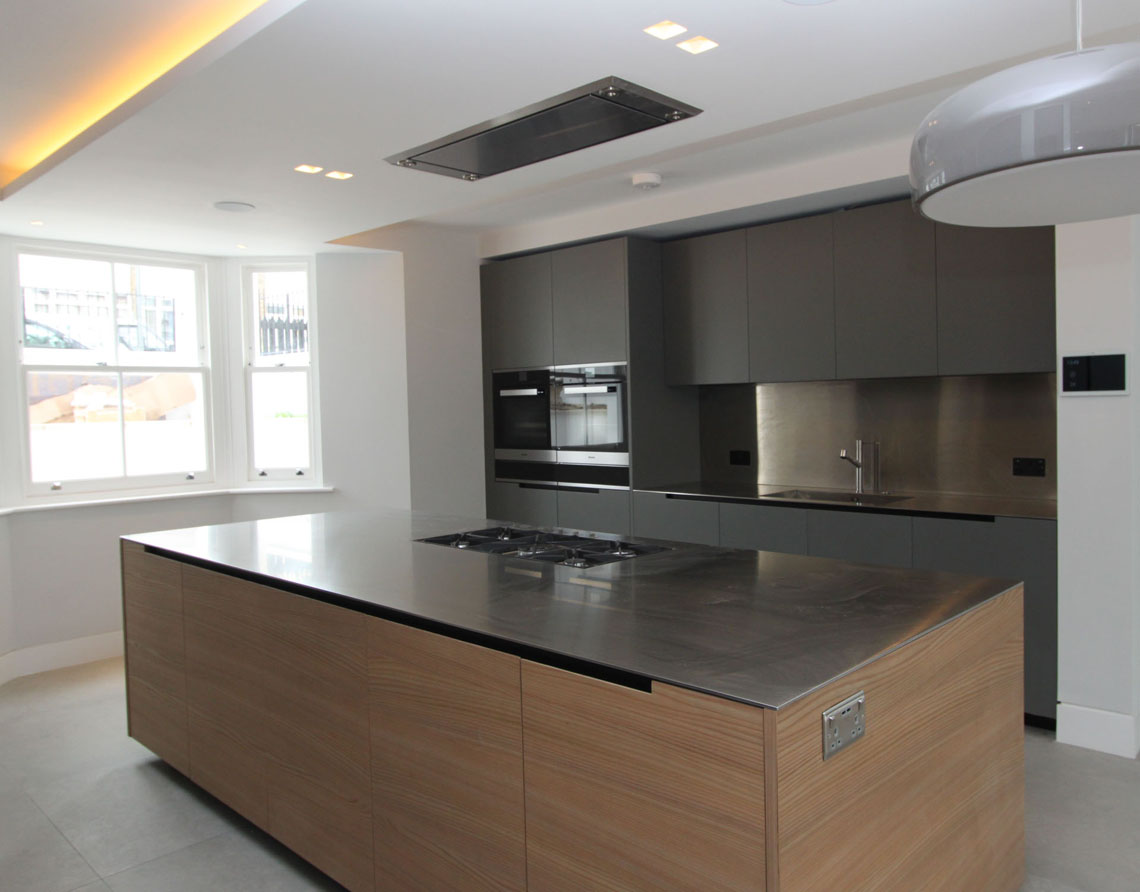 The kitchen island top is formed from one single piece of stainless steel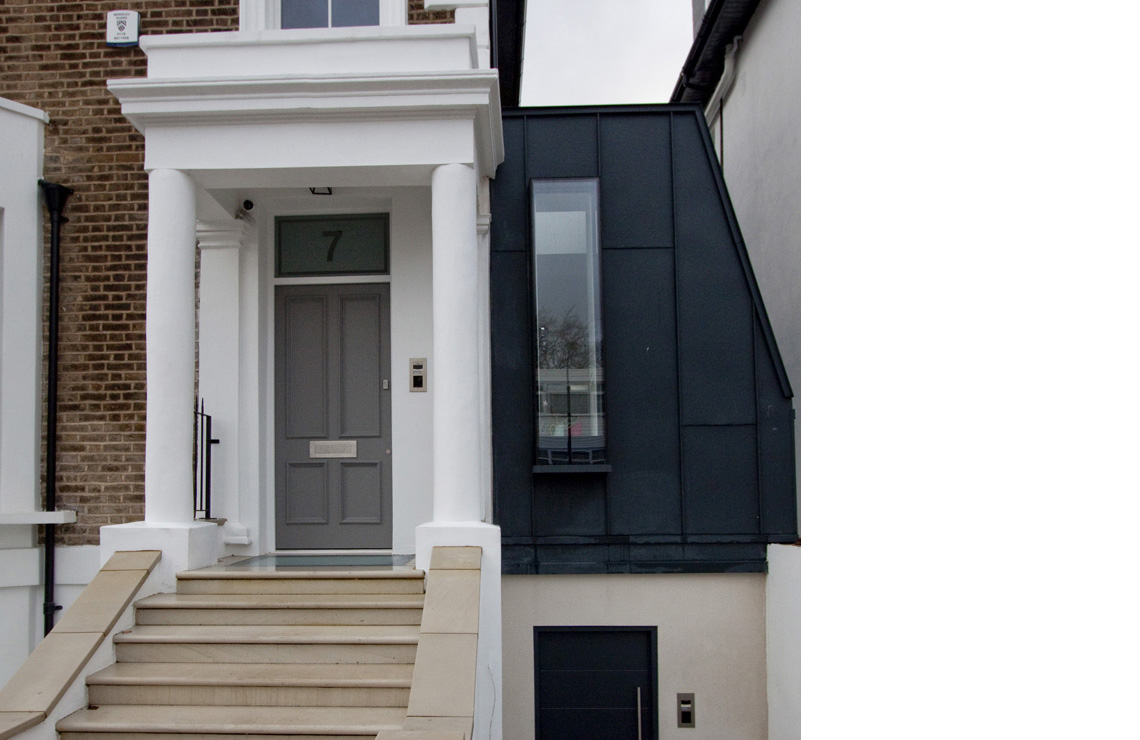 Two storey zinc clad stealth box fills the space between the two dwellings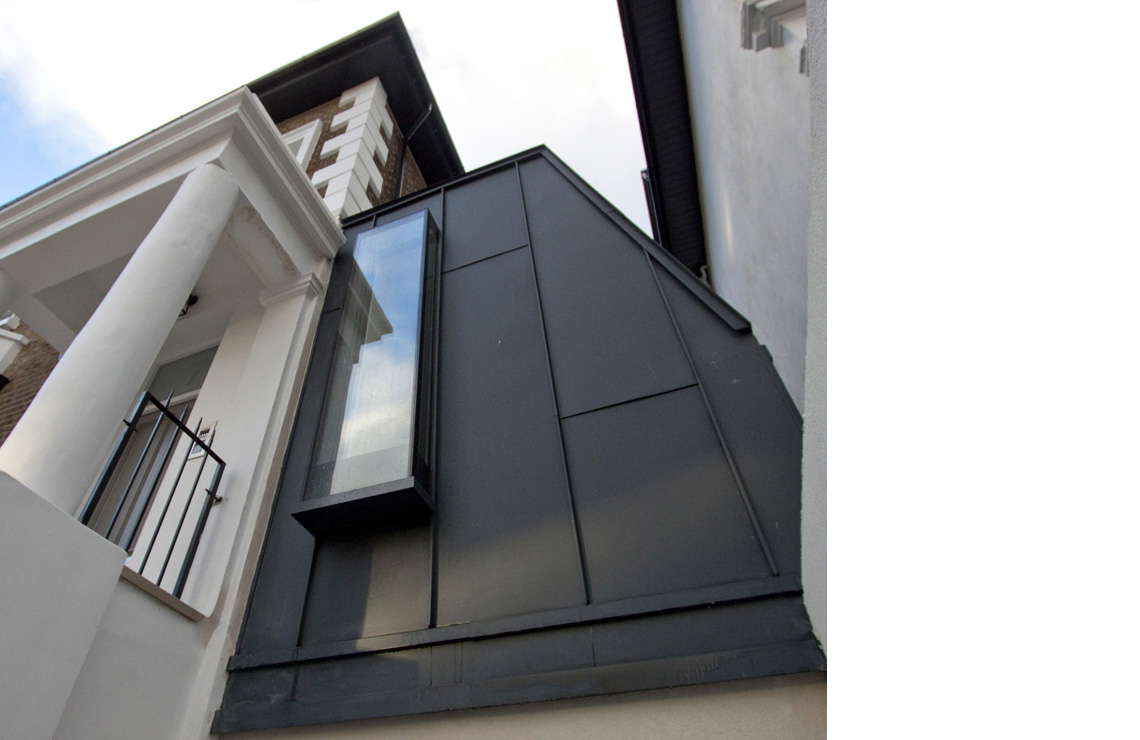 The zinc box is punctured with a 4 sided structural glass box
Nearing completion, the rear is opened up fully at ground floor. The boundary between inside and out is blurred with the minimal frames slding door array.
---
Project Details
Client:

Client

Date:

Date

Contract Value:

£500,000
We were apporached 2 years ago to intervene and remake this grand semi detached Victorian Villa in a conservation area in the heart of Shepherds Bush. Nearing collapse, we disassembled the volume, cut voids and reinstated the house.
Incomparible to the original, we addedd a two storey zinc side return to add space and functionality and to complete the new town house.
---