7 Dorset Road,
Windsor
A contemporary refurbishment and basement extension
of a townhouse in the centre of old Windsor.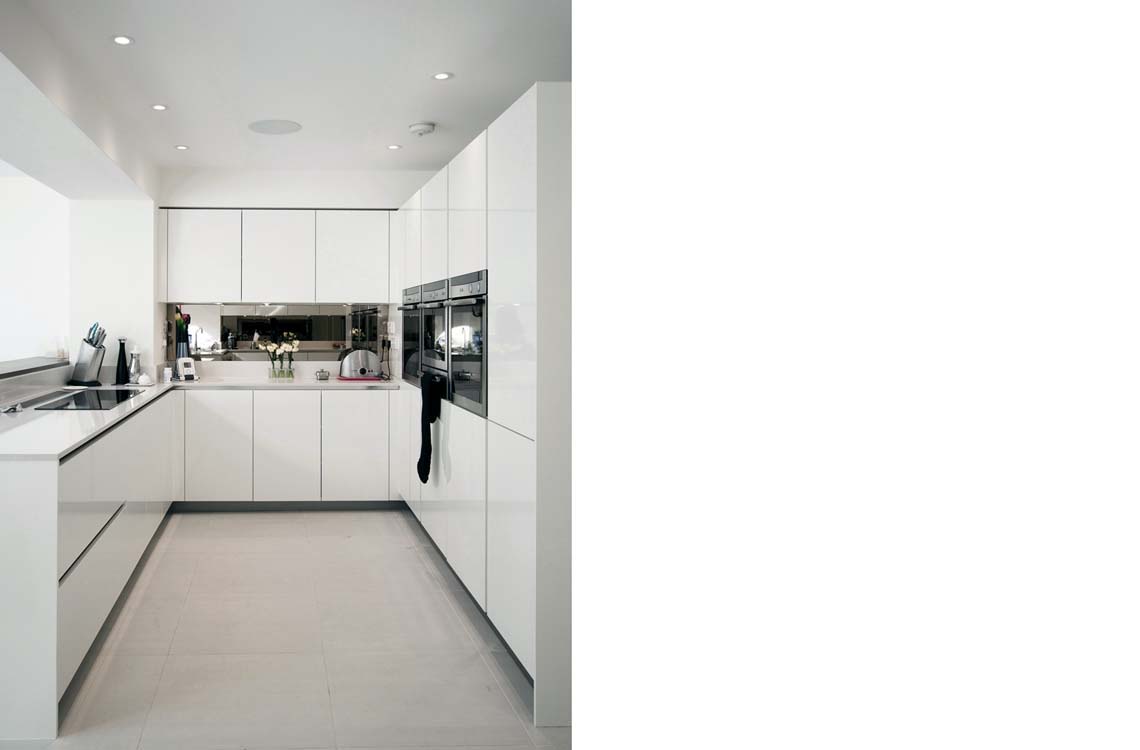 The kitchen is formed of two 'horse shoes'. One for cooking and one for preparation.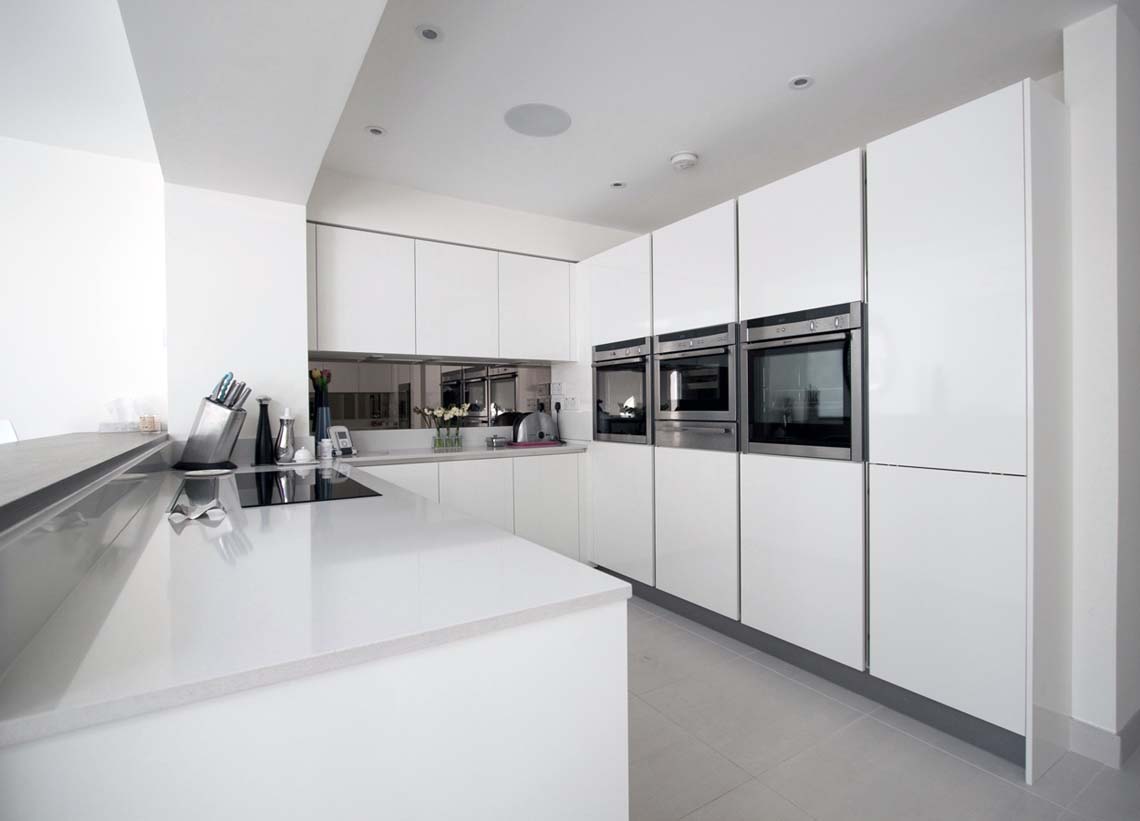 Simple elegant fine lines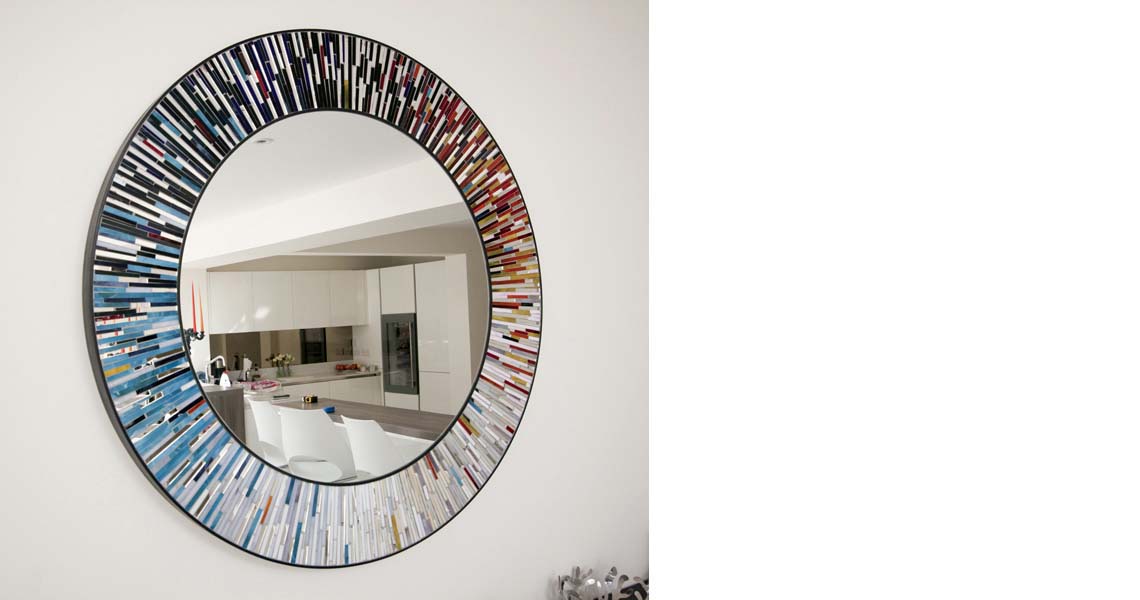 Through the looking glass
---
Project Details
Client:

Client

Date:

Date

Contract Value:

£500,000
7 Dorset Road is one of a pair of 4 storey semi-detached townhouses, located close to the heart of Windsor in the Trinity Place/ Clarence Crescent conservation area. With similar briefs, we were asked (simultaneously) to extend, renovate and modernise both properties.?
Spread over 4 floors with rooms of equal size, original townhouses often lack one larger reception or entertaining space. To resolve this problem, we created an open plan family room that extends into each garden.
Whilst respecting the conservation area, each property was designed in a differing style, responding to each clients requirements.
7 Dorset Road is a more contemporary response. The lines are clean, the render white and the floor finishes porcelain. This clinical approach is not just aesthetic, it also allowed light to penetrate deep into the heart of the extended basement.
The result is a light and airy renovation that enhances the value of the townhouse.

---