Bathurst Mews,
Westminster
Double storey basement extension and whole house remodeling
of this period mews house.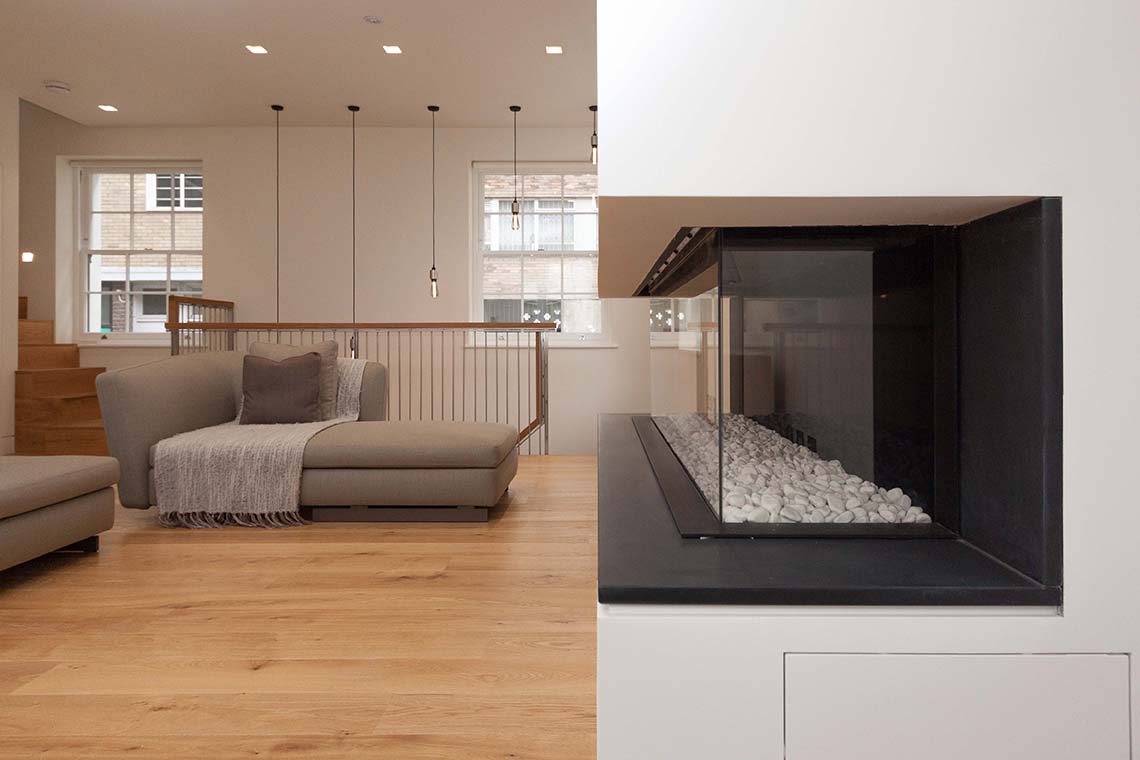 Free floating glass fire
Open plan lower ground floor kitchen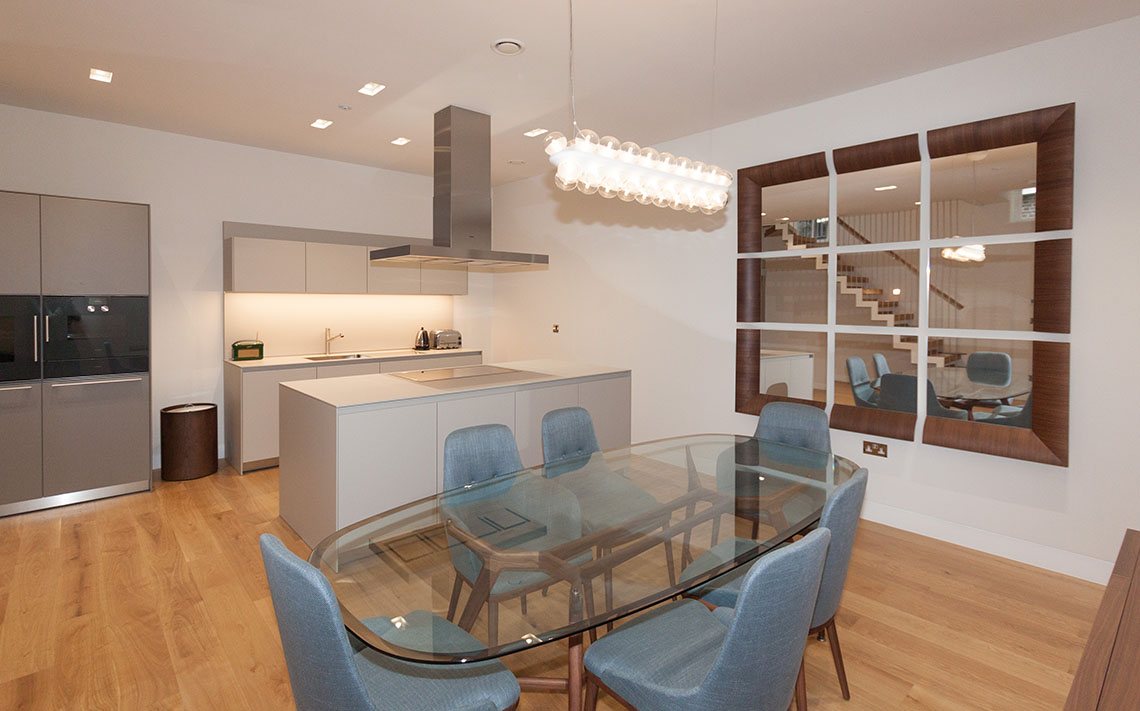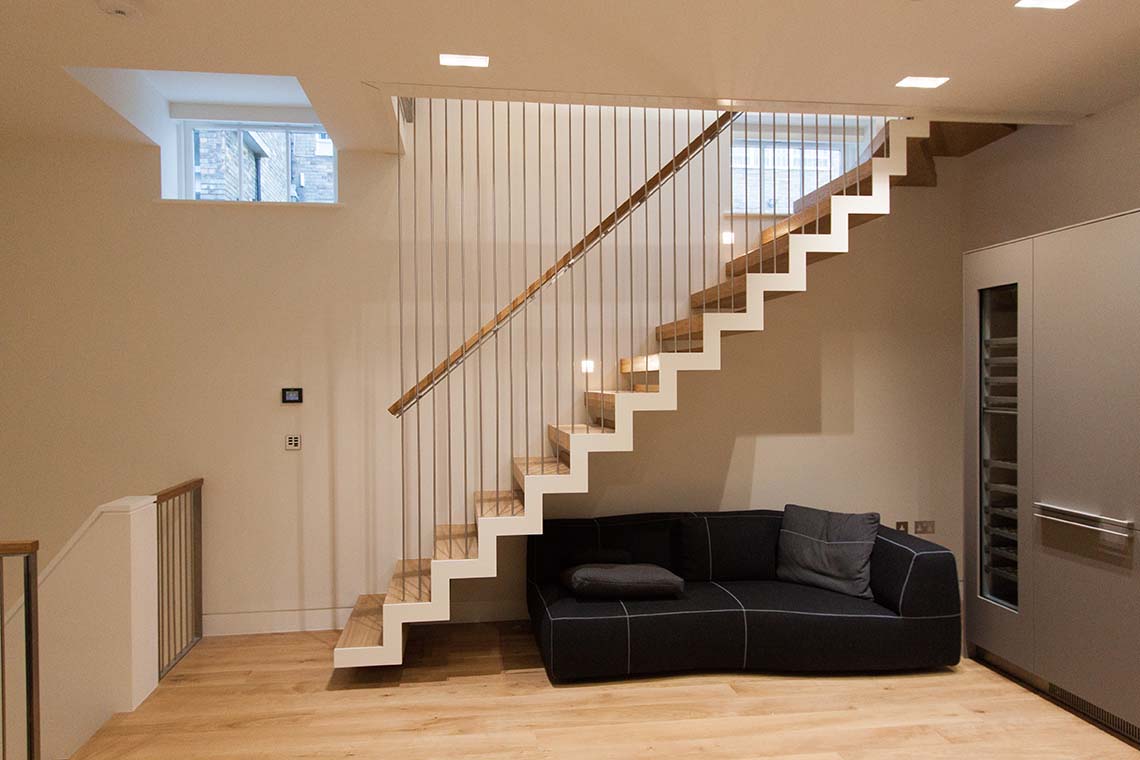 Rod rigged Oak and steel stair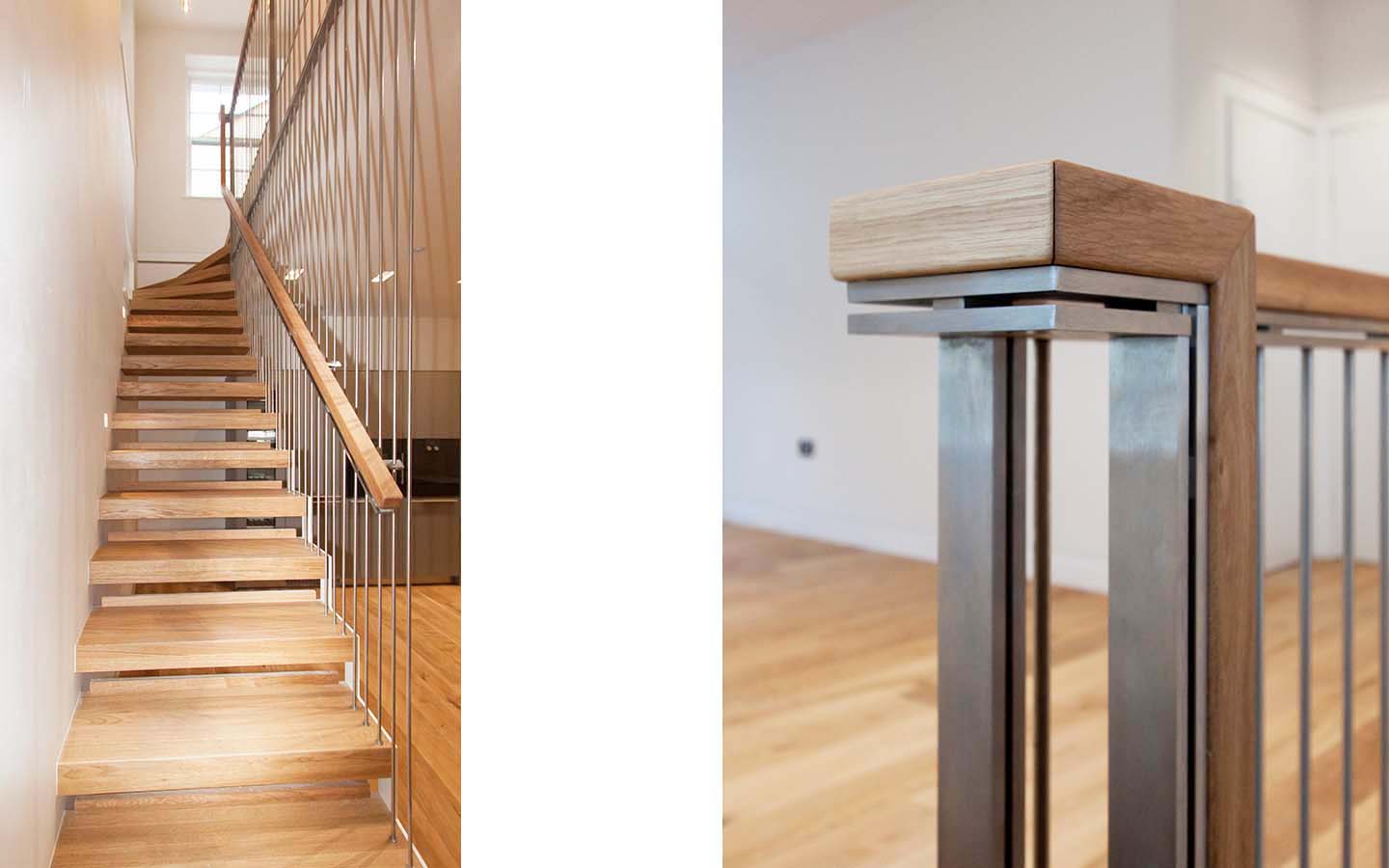 Stair details
Oak block staircase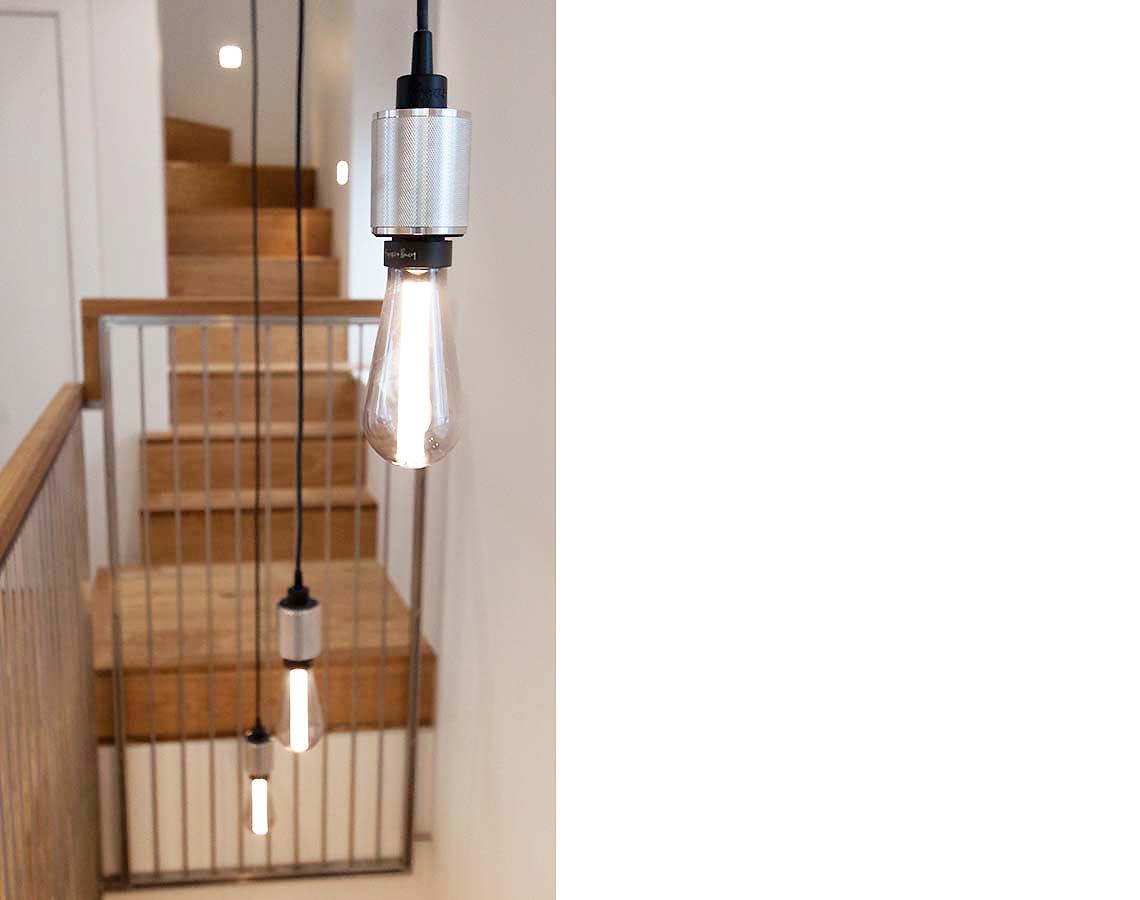 Strung lighting descending into the lower ground floor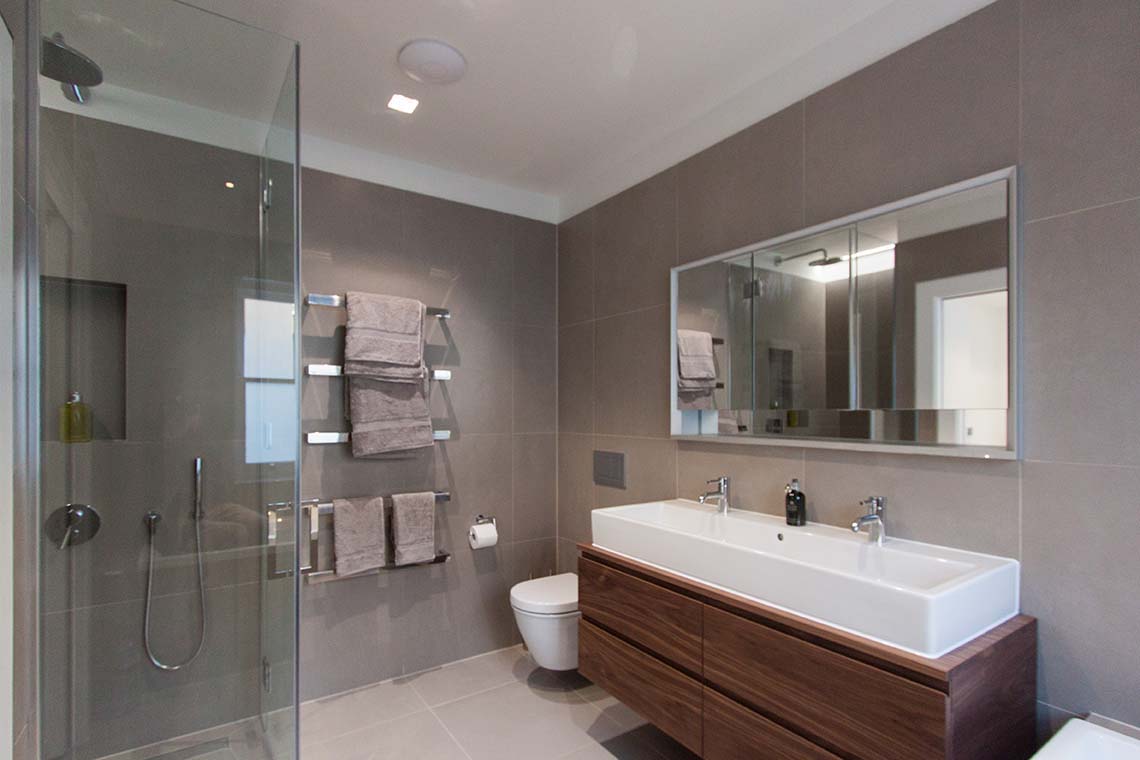 Bathroom detail
---
Project Details
Client:

Client

Date:

Date

Contract Value:

£500,000
At Bathurst Mews we were able to take apart this untouched mews house. Plunging deep into the ground, we excavated two deep storeys of basement, removed and replaced upper floors and created a new four storey dwelling. Like an iceberg, there is more below the above the surface. Technically challenging, we employed discrete smoke reservoirs and a misting system to allow the basement and ground floor to be fully open plan.

Except for the rod hung staircase, visually the scheme is minimal in its detail and free of visual clutter. The feature staircase uses 10mm diameter stainless steel rods to support the saw tooth stringer from above. This structural play allows the stair to float over the timber floor.
---