Chelsea Lodge,
Chelsea
Lower ground floor glass and glazed brick extension
to an existing mansion block on the River Thames.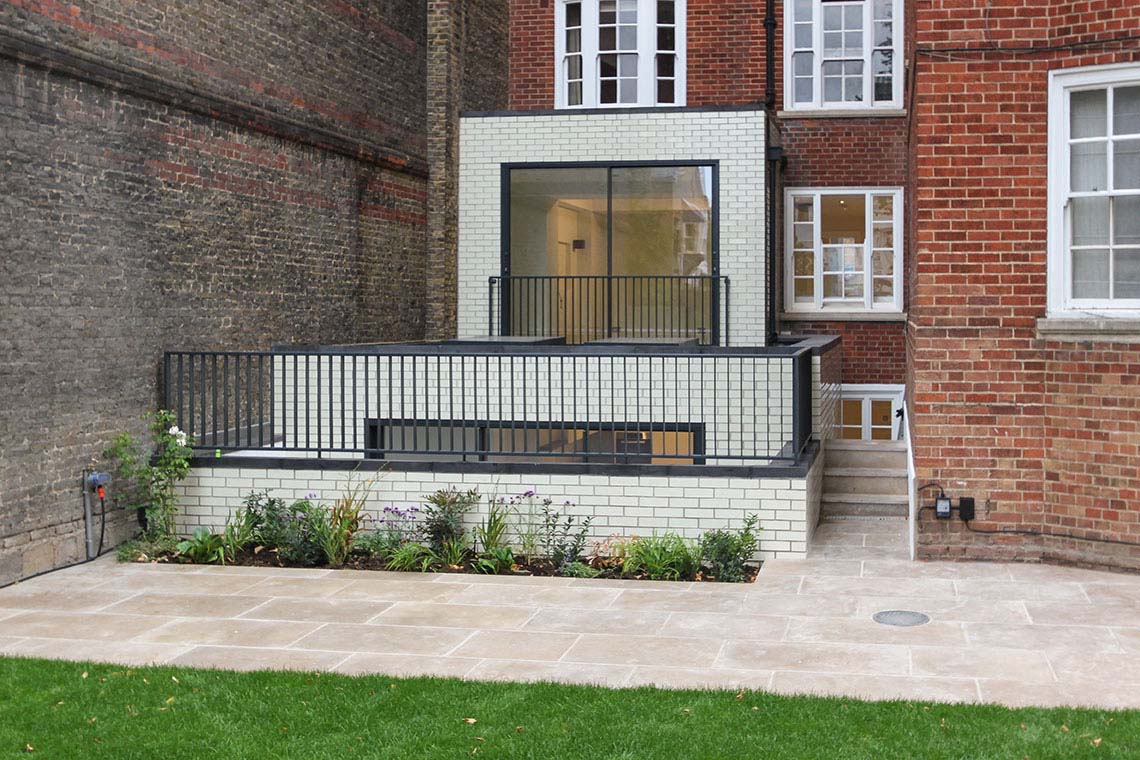 The rear elevation is a combination of conservation glass bricks, thin framed glass sliding doors and painted steel balustrades.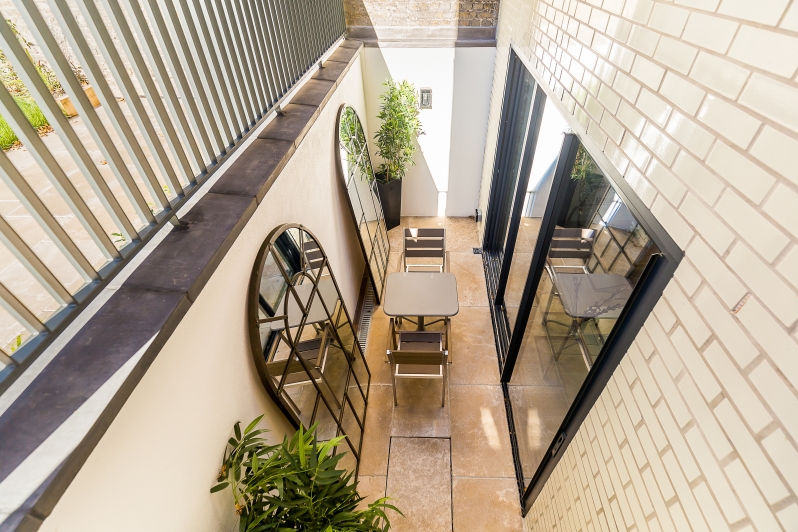 View into the lightwell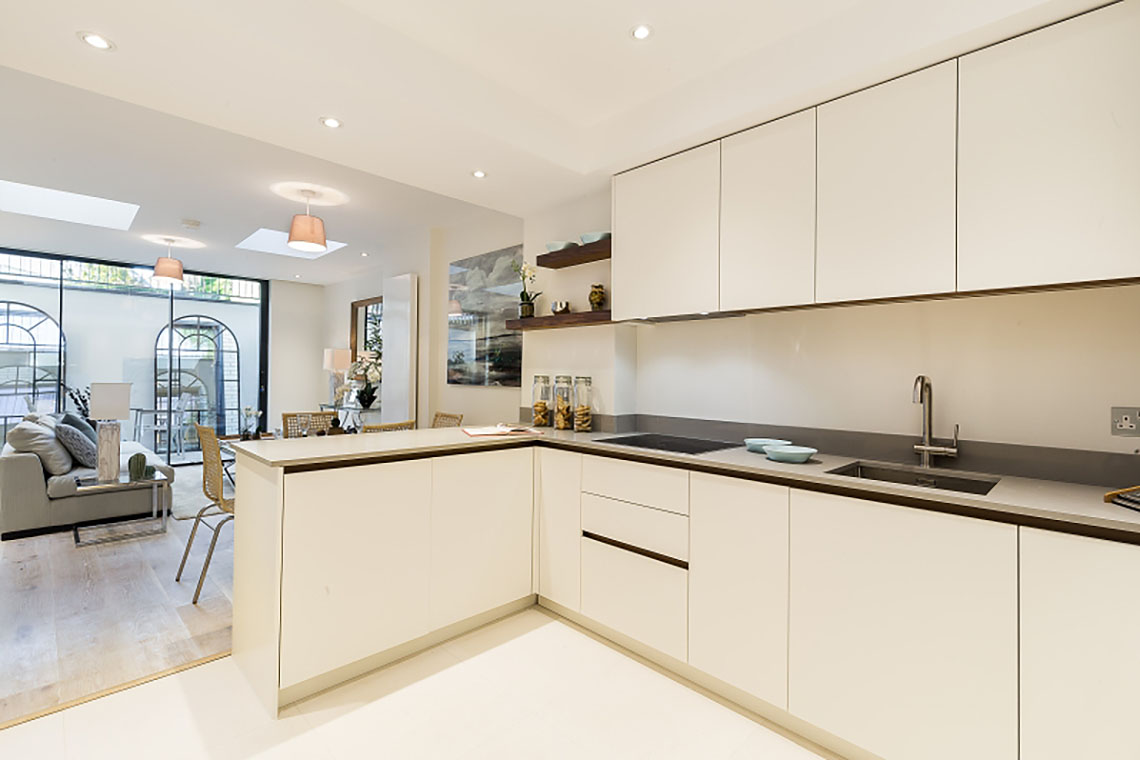 Basement open plan kitchen.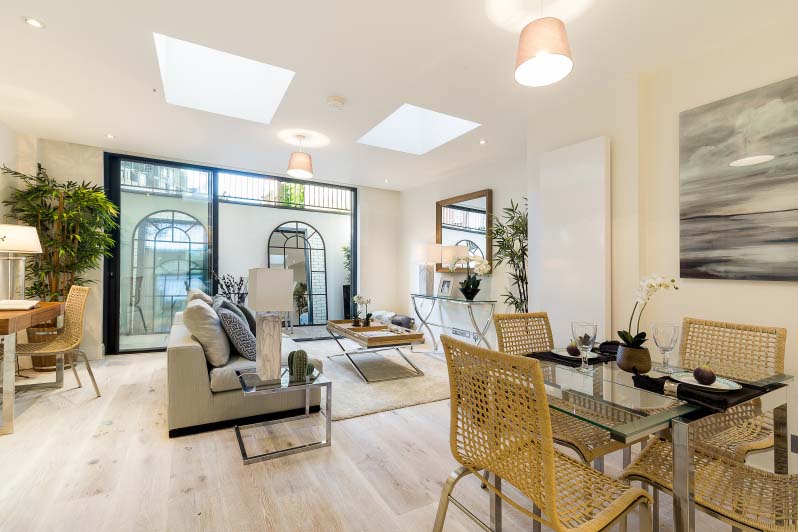 Basement living room.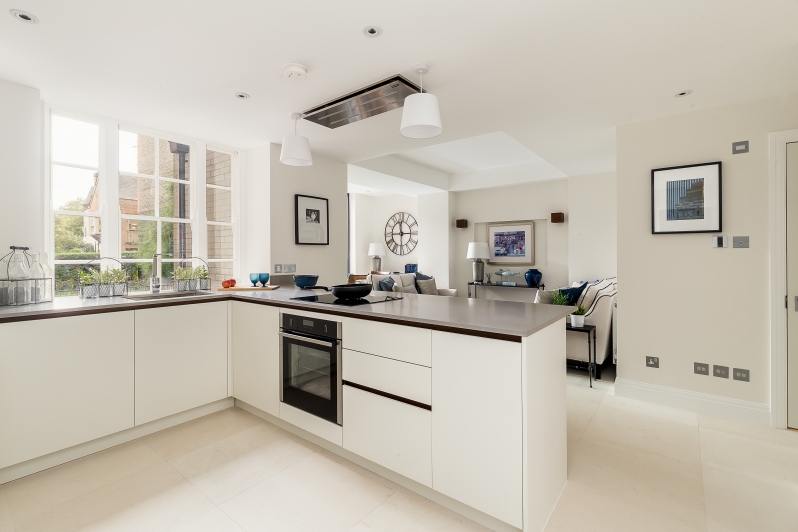 Ground floor open plan living and kitchen.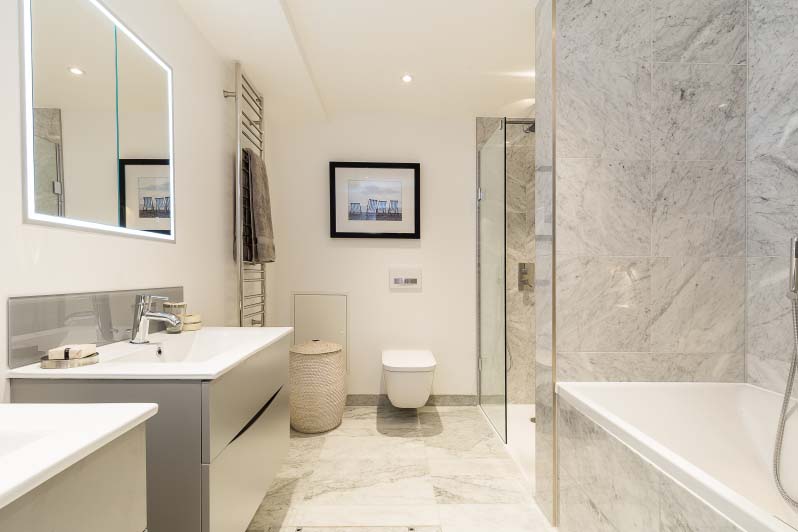 Carrara marble clad bathrooms.
---
Project Details
Client:

Client

Date:

Date

Contract Value:

£500,000
Chelsea Lodge is an amalgamation of an existing apartment and a disused caretakers facility in an existing brick residential mansion block in Chelsea. The project involves the rehousing of an existing plant room and the decomissioning of an existing EDF substation. The scheme is as complicated as it is beautiful.
Situated metres from the Thames and within the flood plane, the scheme has automatic bunds and passive flood defenses to ensure that the risk of flooding is removed.
---