The Coach House,
Windsor.
Elegant retrofit of a Victorian stables
nestled on the edge of the Windsor Great Park.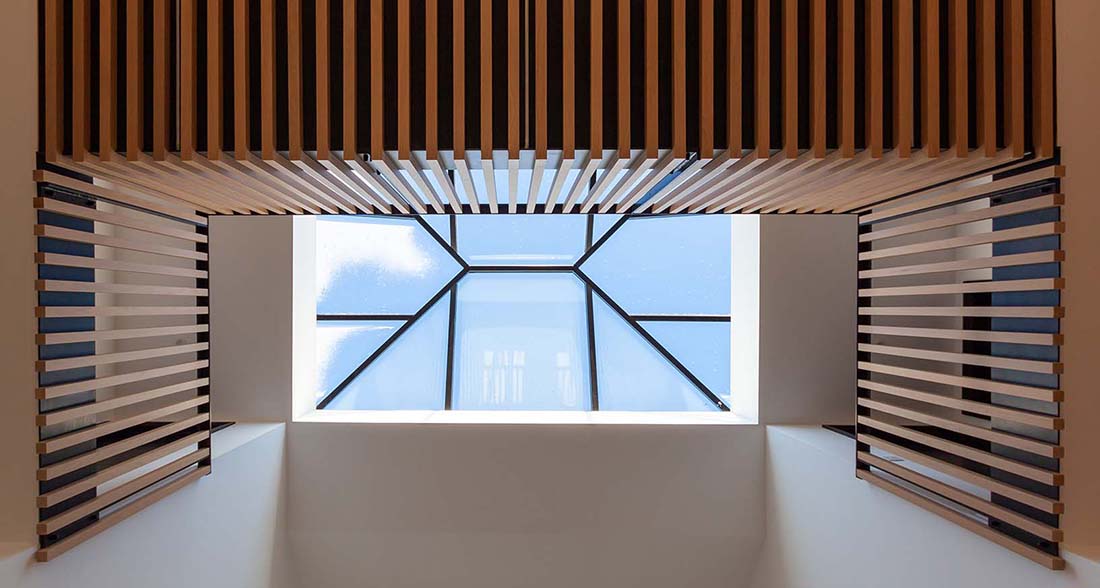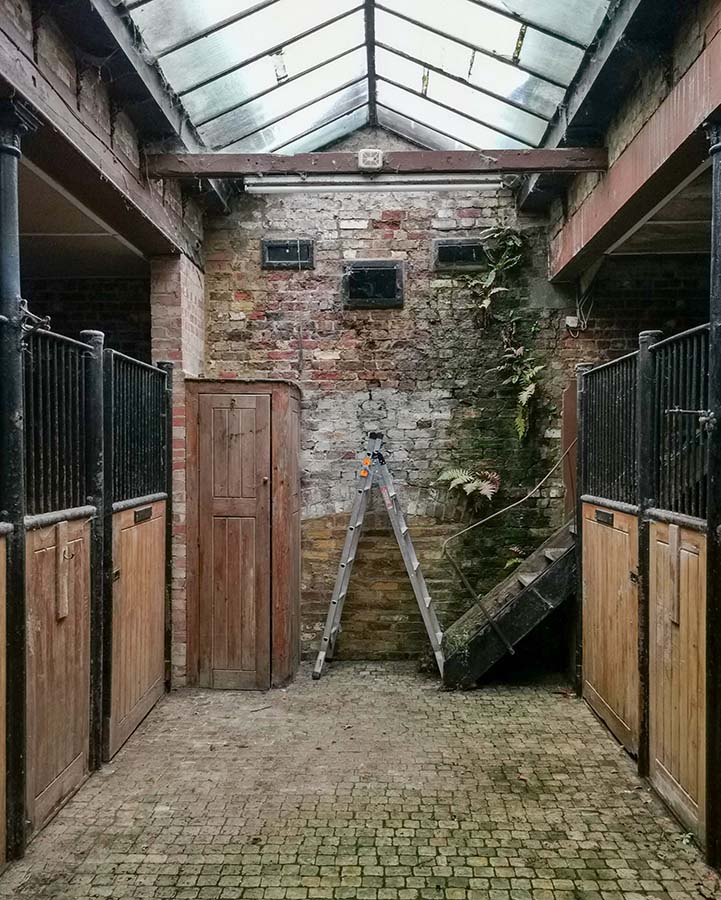 Renew, reuse, recycle.
2 years ago we were approached by a client to see if we could weave some magic into a new build scheme they had commissioned to replace their two storey Victorian stable block. The stables were dilapidated, the roof was falling in and brickwork crumbling. But the underlying Victoria structure, beneath the moss, was beautiful and full of embodied Carbon.
It seemed obvious the only way forward was to retain the existing building and turn it into something wonderful. Our solution was actually to do very little. The existing building simply needed to be recycled/renewed and gently wrestled into a new life.  
We cut sections from the façade, bringing light into the depths of the plan and enabling views out to the Windsor Great Park. We modernised the fabric, installed high performance glazing and designed a plan that remained faithful to the two storey void that ran through the original stables, creating new voids and roof apertures that bounce light around a once dark stable block.
This new dwelling does not fill entire void. Rooms sit out to the perimeter and a feature staircase and bridge cut across the remaining space. The stair is a steel structure, wrapped in Oak battens that form both the balustrade and soffits. It is simple, yet striking.
We hope you think this #retrofirst scheme strikes a not only a sustainable chord, but also one of beauty.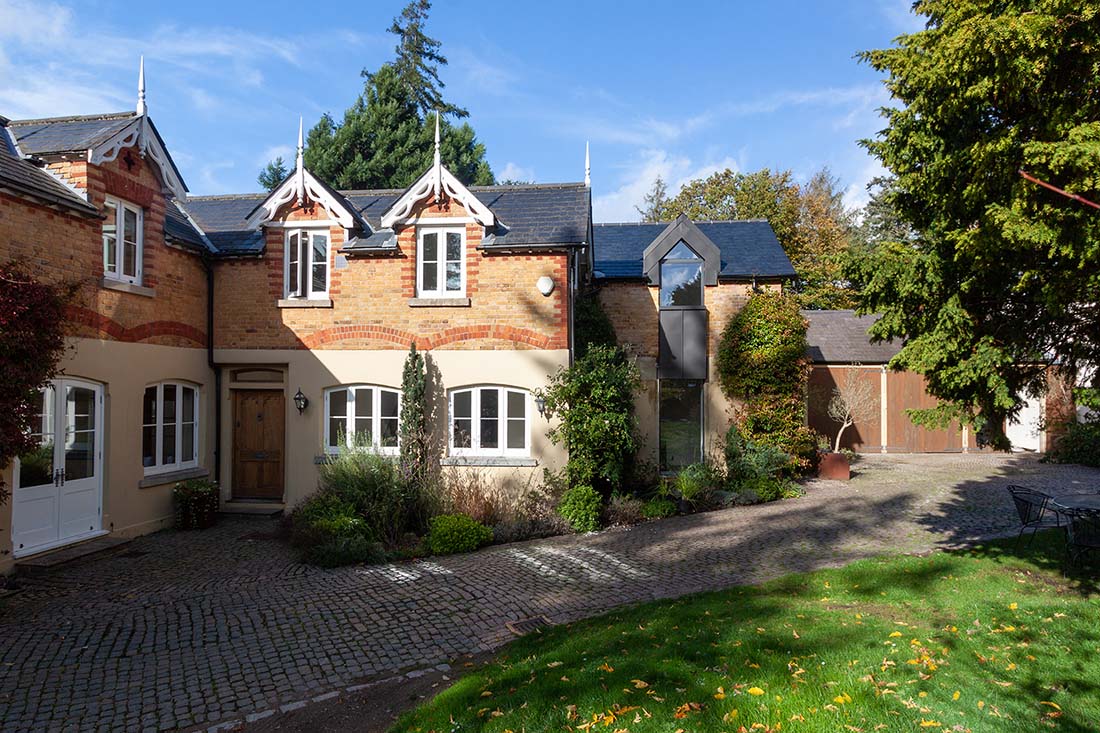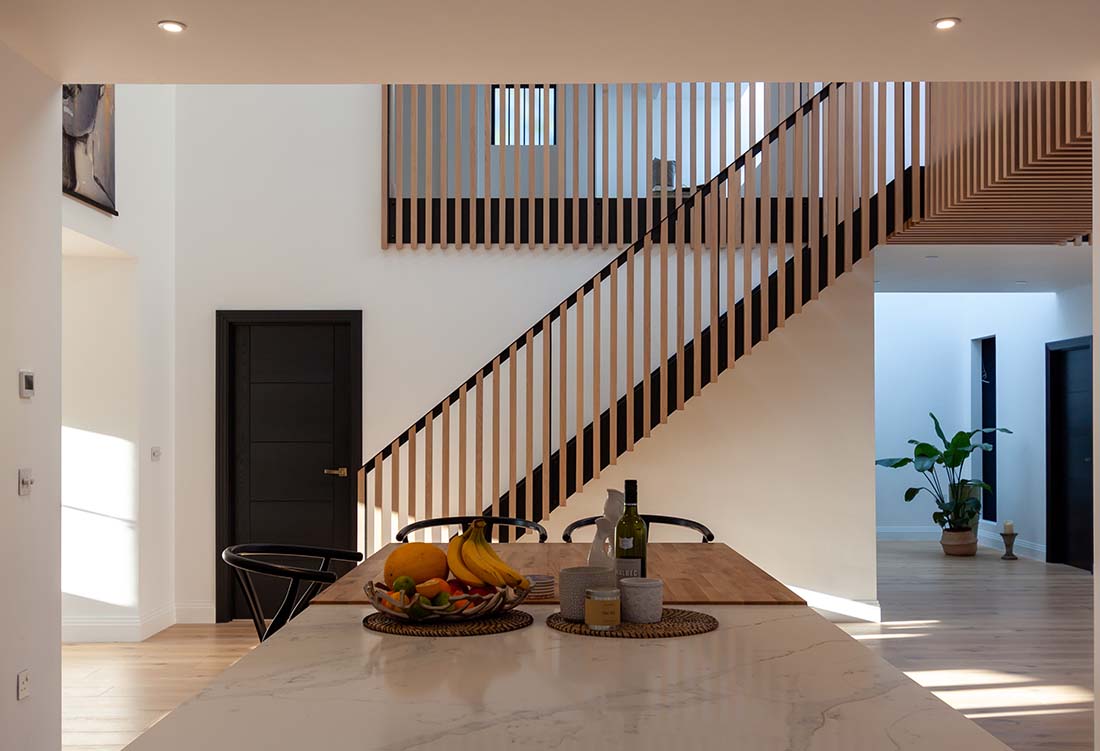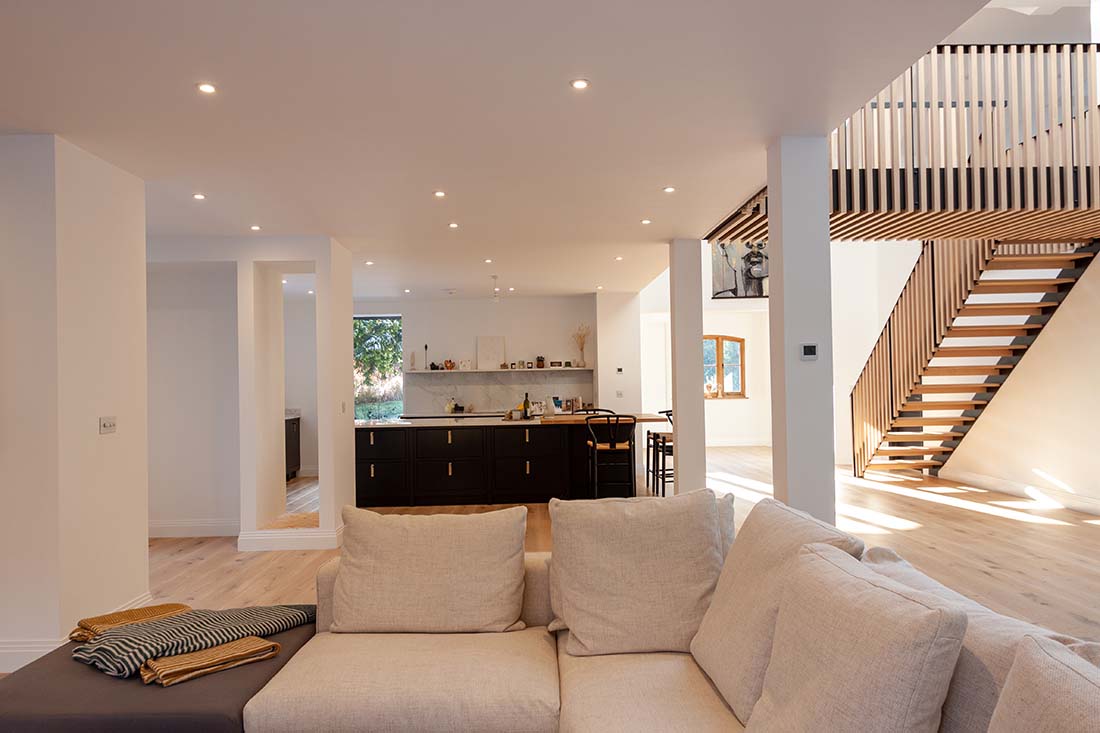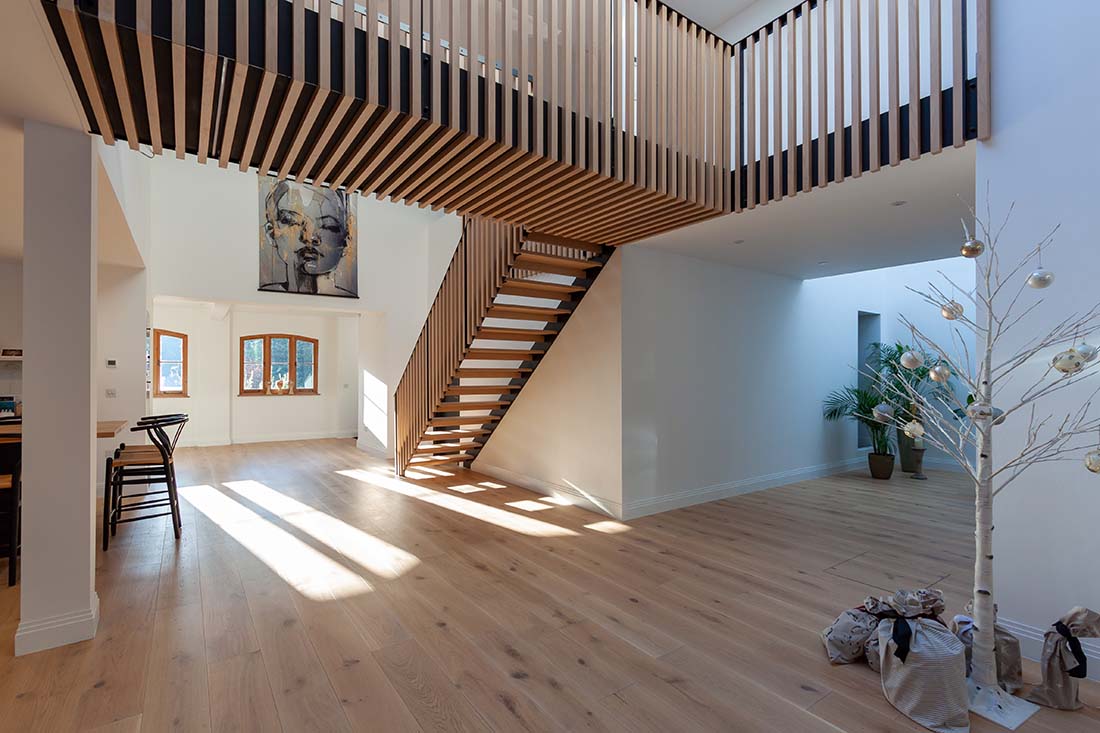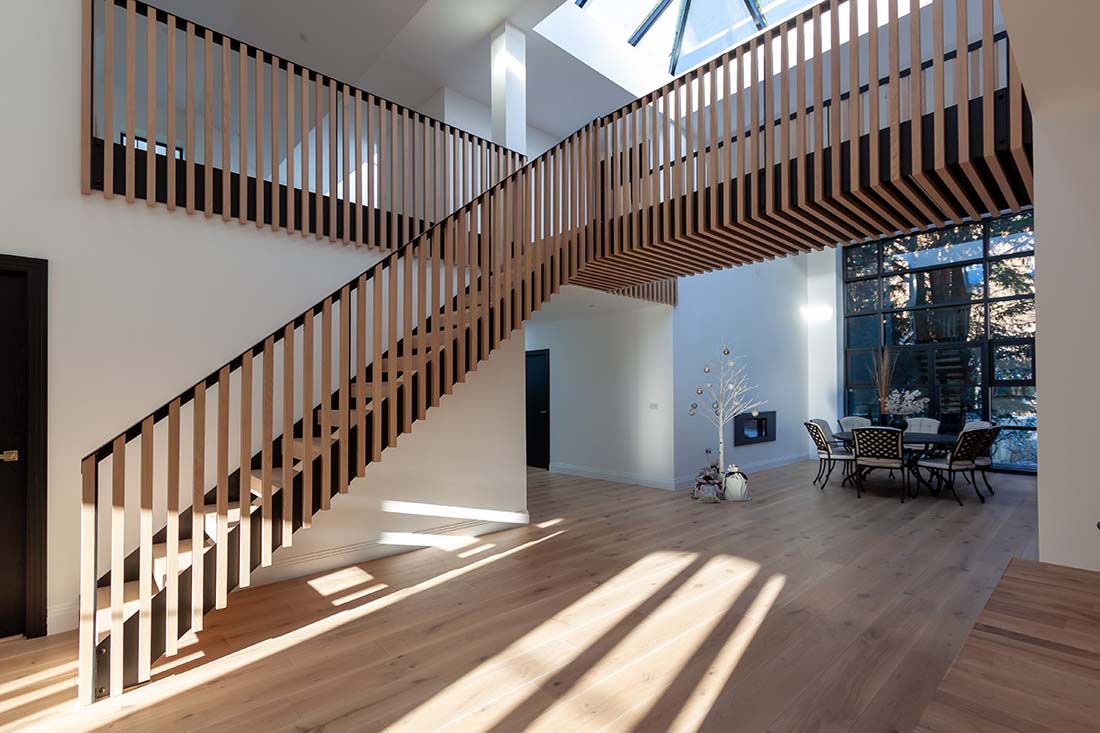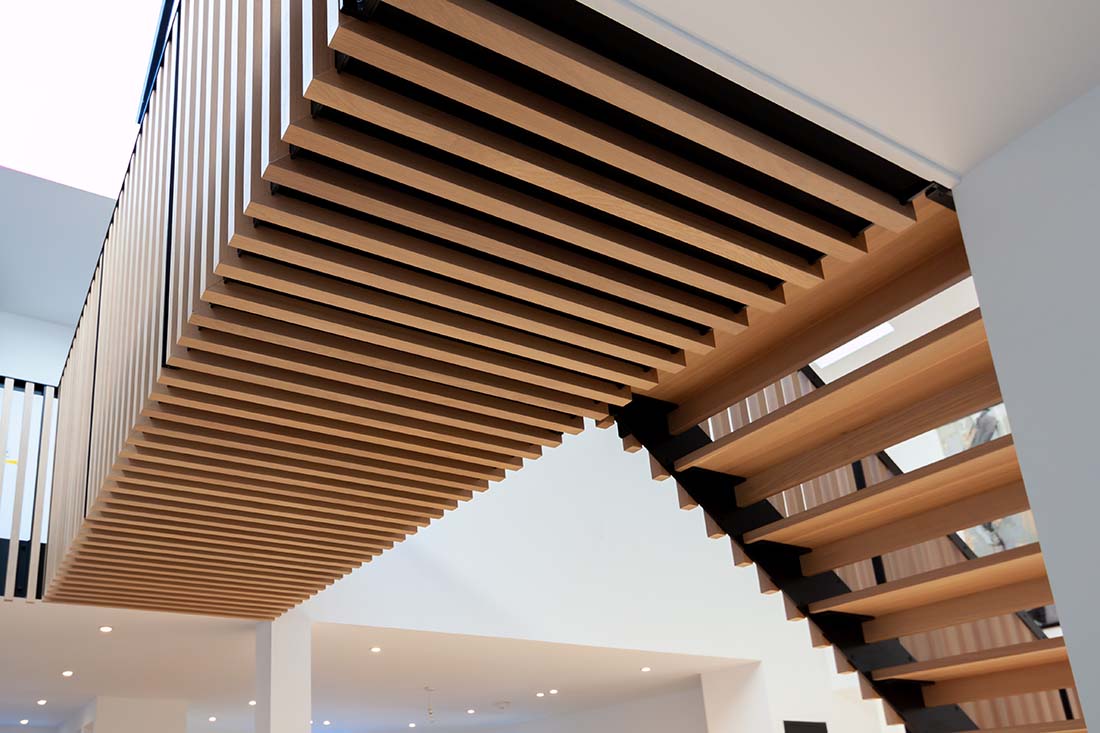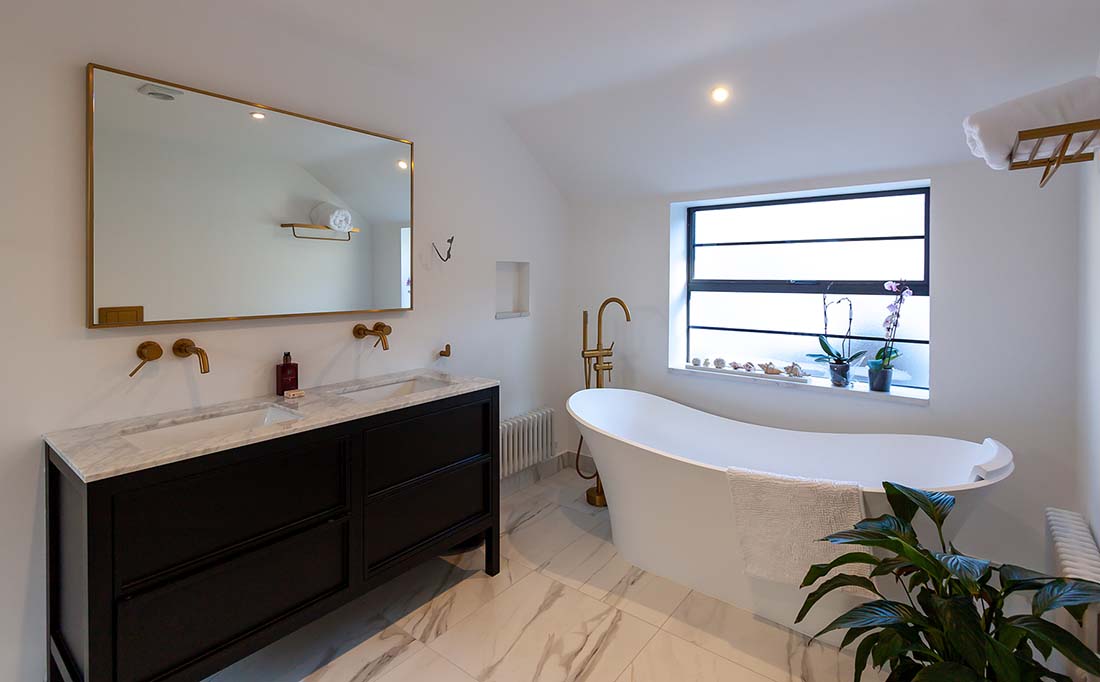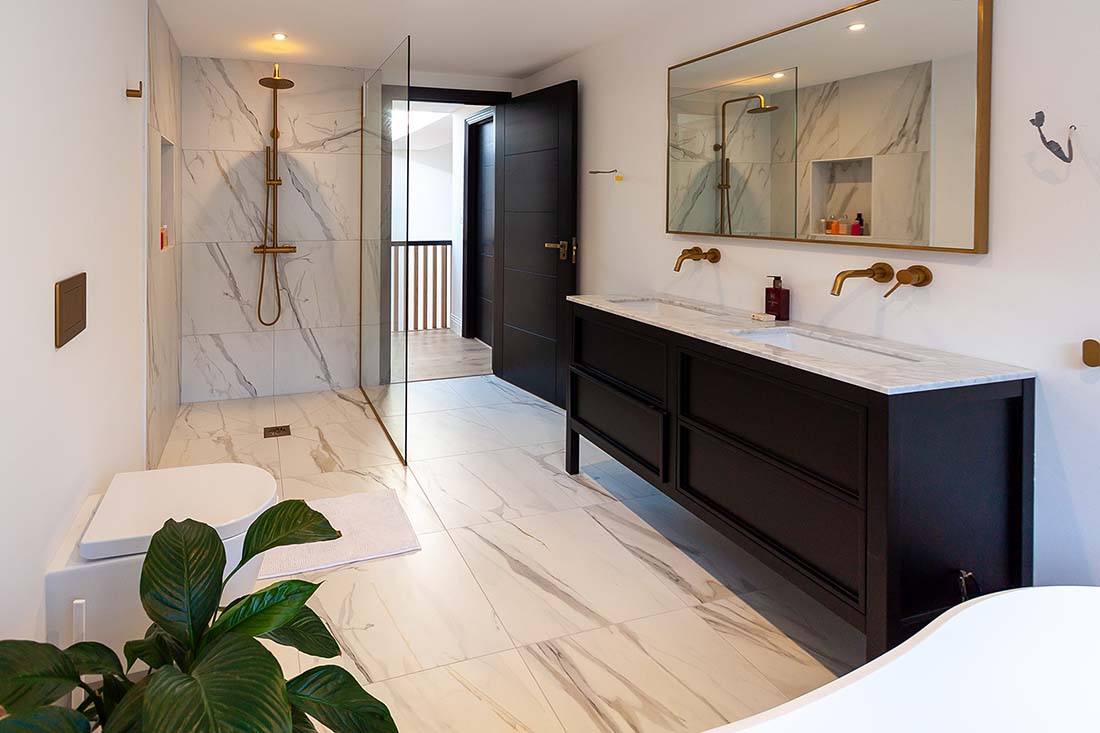 ---
Project Details
Client:

Client

Date:

Date

Contract Value:

£500,000
Main Contractor:

Serpentine Developments

Structural Engineer:

Arch Associates

Lighting and Electrical:

rjha Architects