Laurel Cottage,
Bracknell.
A contemporary extension to a traditional Oak framed house.
Playful and stricking, whilst also being considerate to its host.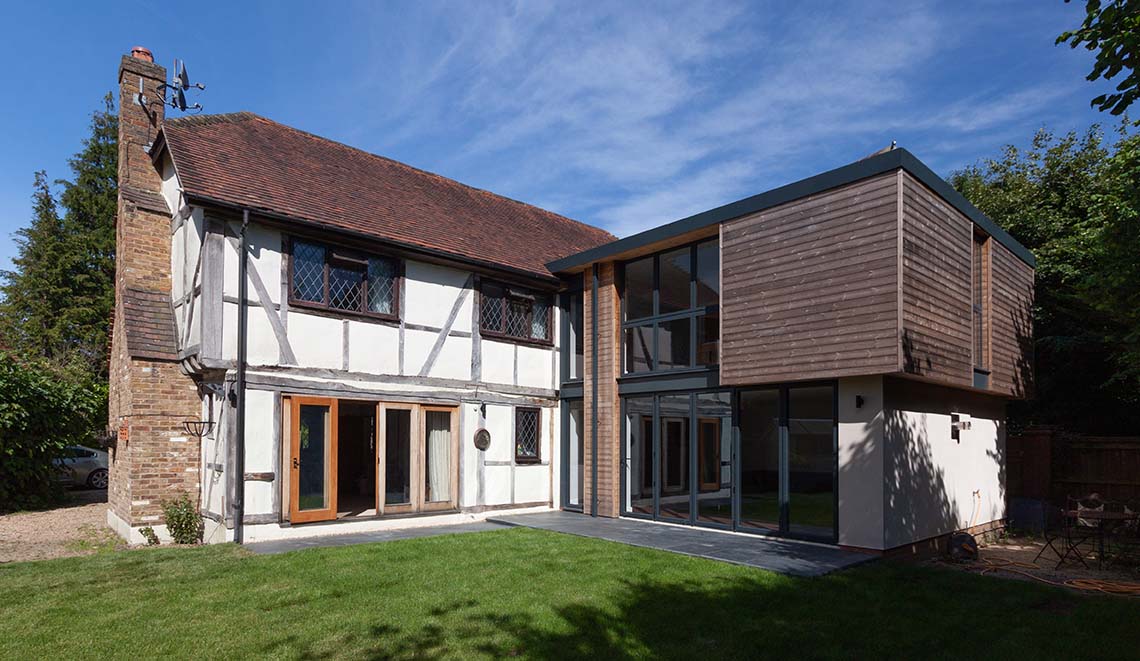 The extension is a simpathetic glass, render and timber box.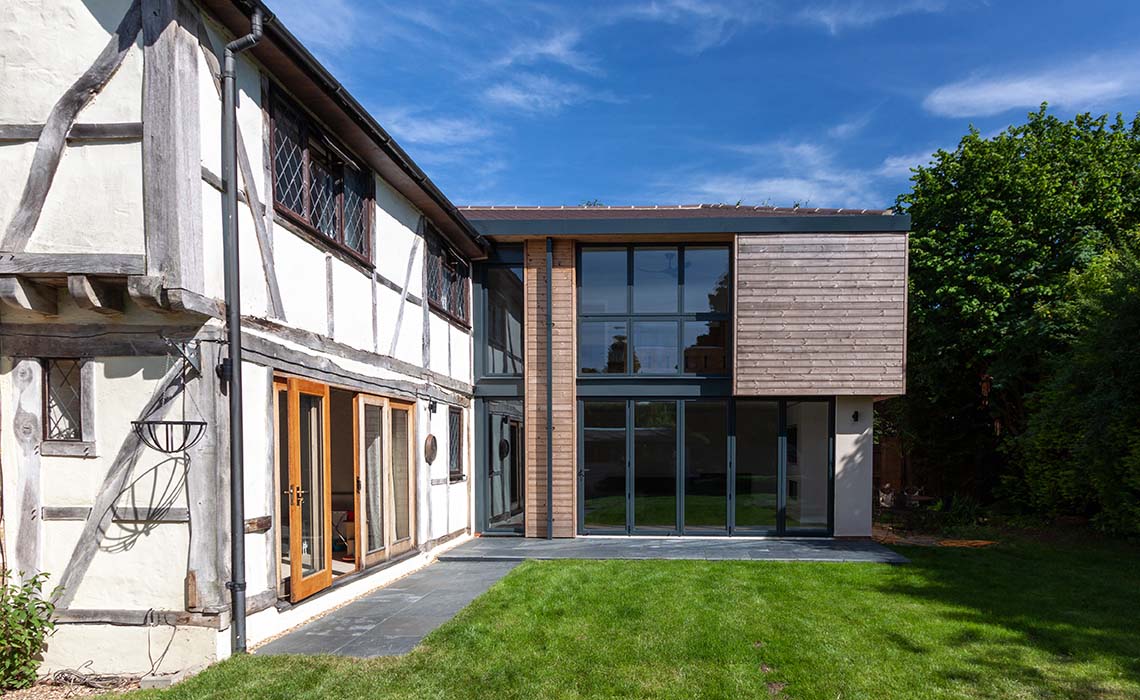 The materials we selected echo those in the main house.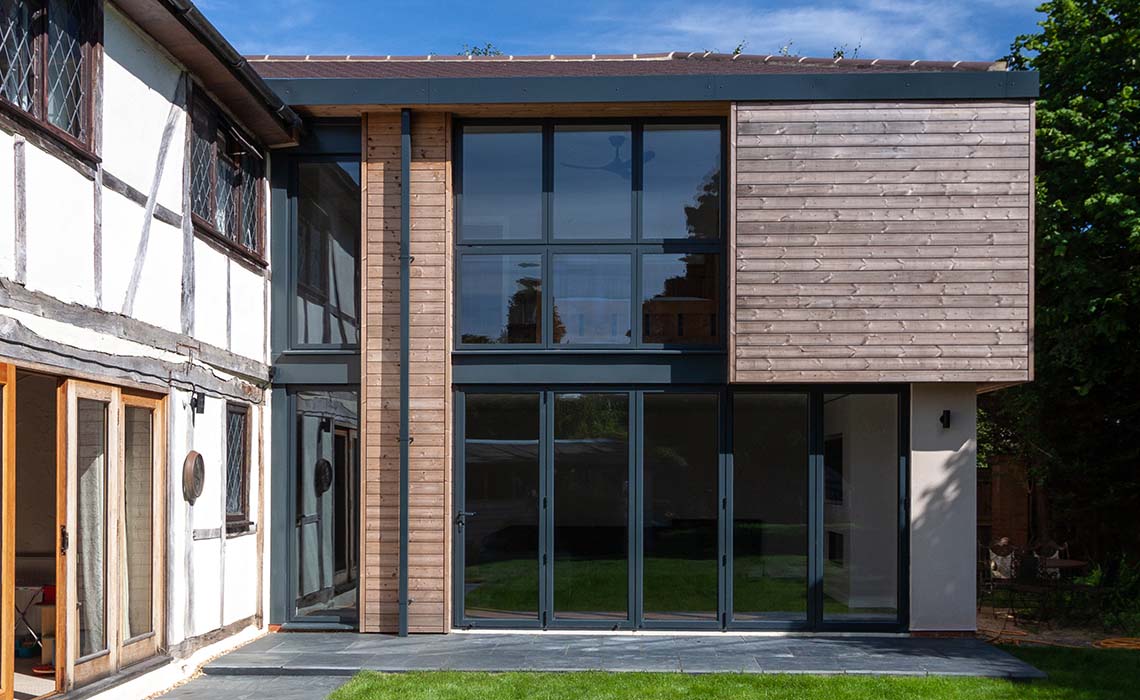 We used a vertical strip of glass to seperate the old and the new.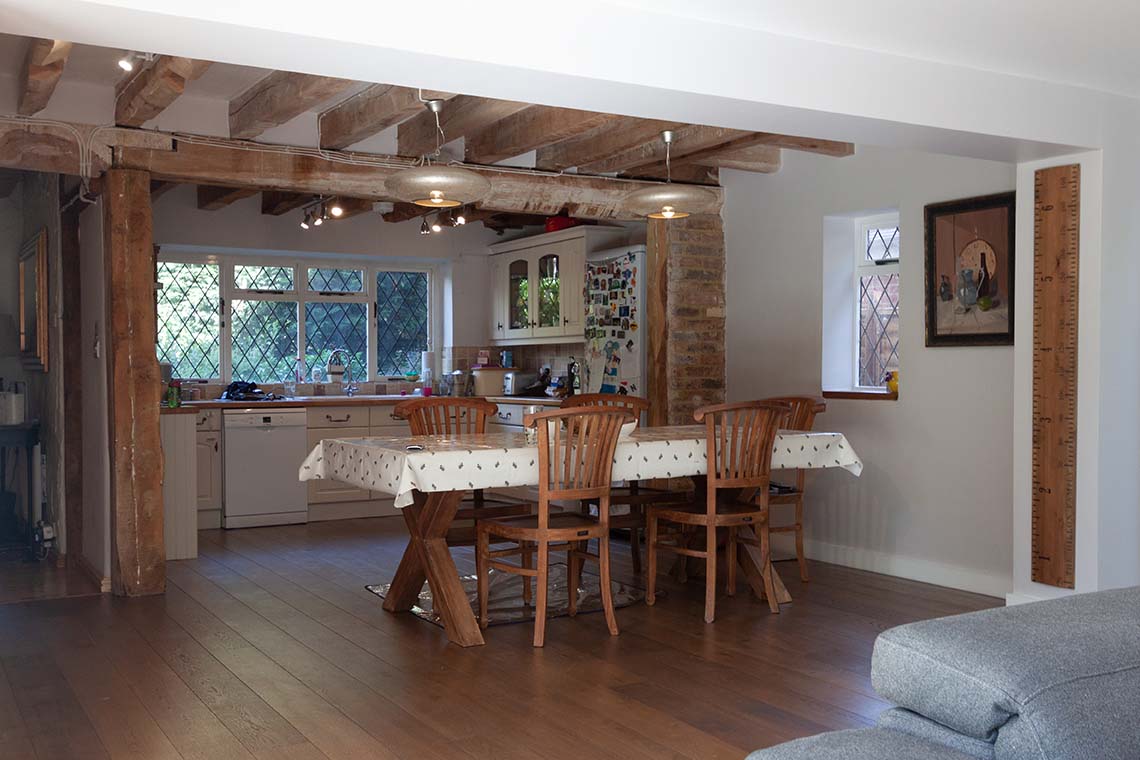 The history of the existing fabric is expressed internally.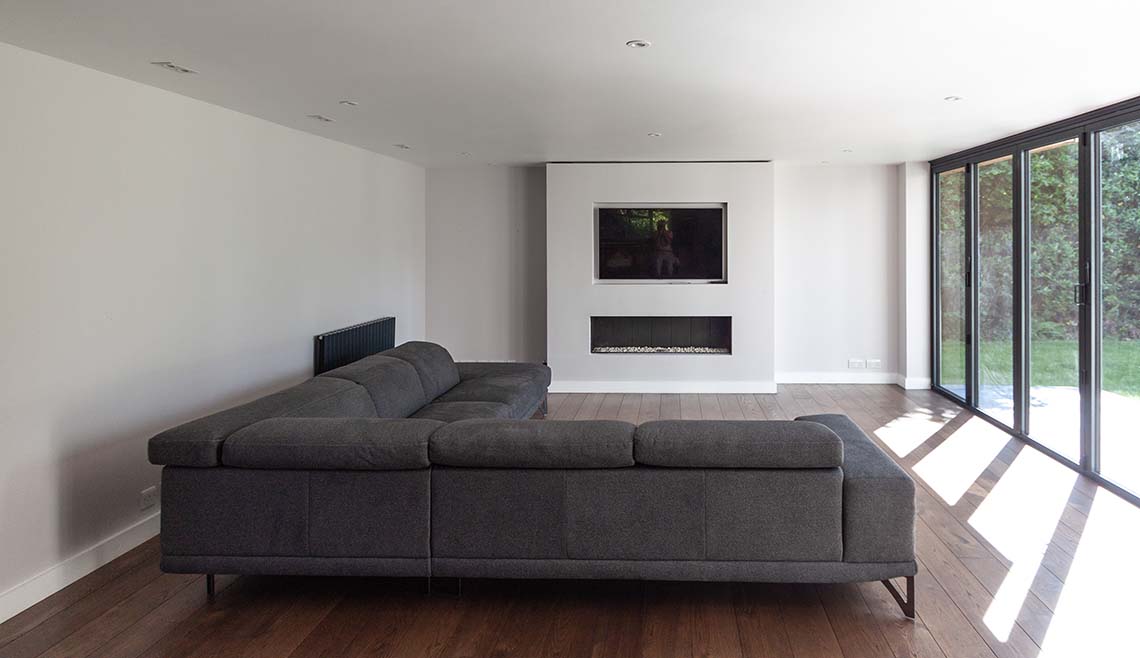 Yet the extended space is simple and flooded with natural light.
---
Project Details
Client:

Private Client

Date:

Completion, 2019

Contract Value:

Undisclosed
The challenge of Laurel Cottage was to knit the weaving and historic fabric of a crafted Oak frame structure into the crisp, linear fabric of a modern extension. Our design removes this tension by seperating the two forms with a vertical glass strip. This creates a void space between the two allowing them to coexist.
The pallete of materials was chosen to echo those of the main house so that the new form would not compete with it. The result is a playful architecture that does not detract from its host.
---
---